Posted by
admin
on Sep 21, 2021 in
CLASPS
,
Distinguished Service Order
,
Egypt Medal
,
Indian General Service Medal
,
Khedives Medal
,
Long Service and Good Conduct Medal
,
Medal Valuation Service
,
Medals
,
South Africa Medal
,
Victorian Campaign Medals
,
Victorian Medal
|
0 comments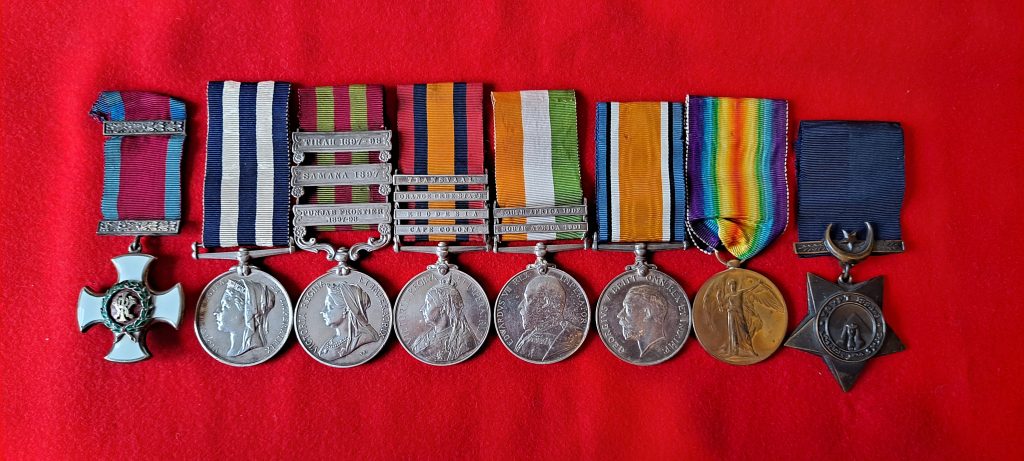 This wonderful group is a great display of the type of medals we are looking for. We have buyers and investors who are looking to build collections.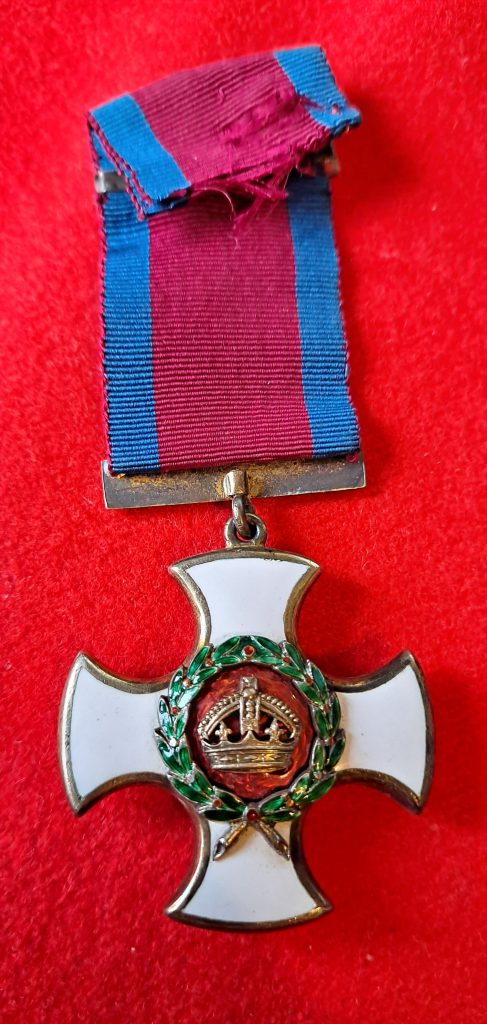 The group has a beautiful Distinguished Service Order – this particular one was issued to an officer in the Anglo Boer War in Victorian times.
Next is the Egypt Medal issued to the recipient whilst the officer was a young Ensign starting his career.
Having served in Africa he rose in rank and was sent to India where he earned the India General Service Medal 1895. He was awarded three clasps as can be seen, the Punjab Frontier clasp, the Samana clasp and the Tirah clasp. After an extended period in India he was again promoted and sent to the Cape.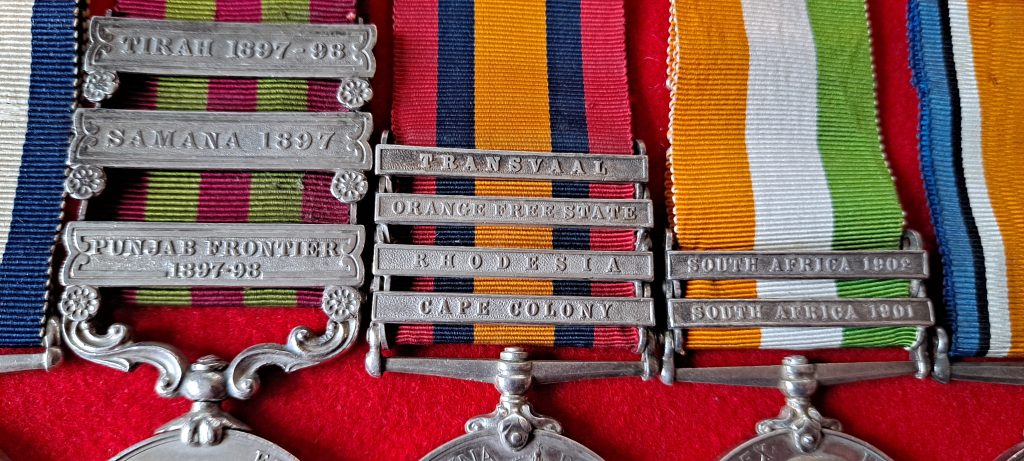 During the Anglo Boer War, for which he earned the Queen's South Africa and King's South Africa medal pair he was involved in the Rhodesia campaign amongst other engagements. He was by this time a Major.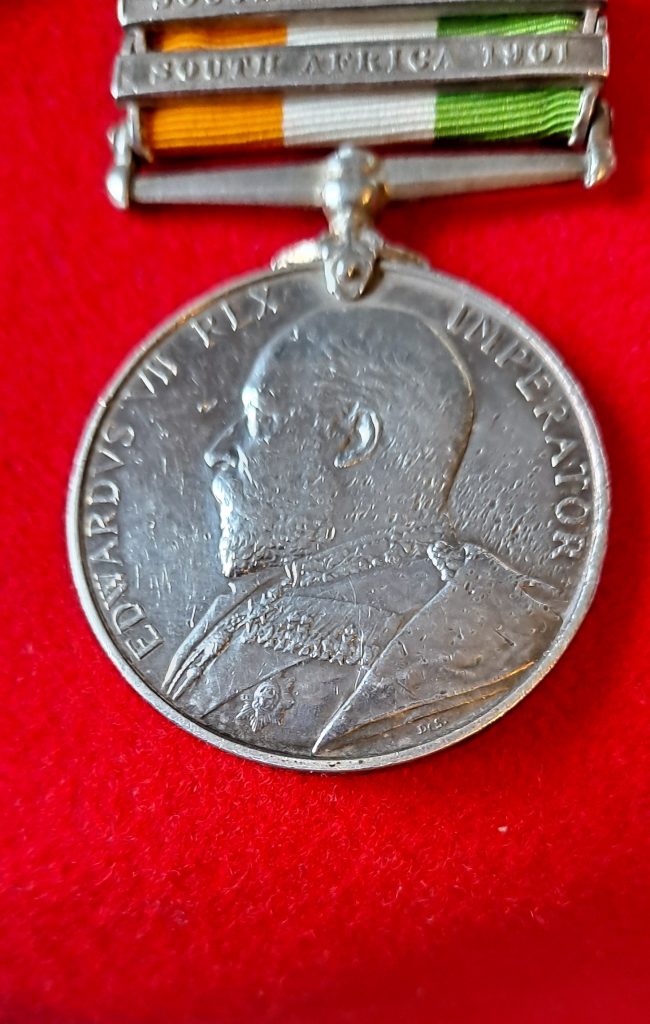 He rejoined the Army and was a high ranking Army officer for the Great War in charge of the Deepcut Establishment in Hampshire. He was awarded the Great War medal pair of the British War Medal and Victory Medal.
The final medal to the right is the Khedive's Star medal as issued to those entitled from the service in Egypt usually seen worn together.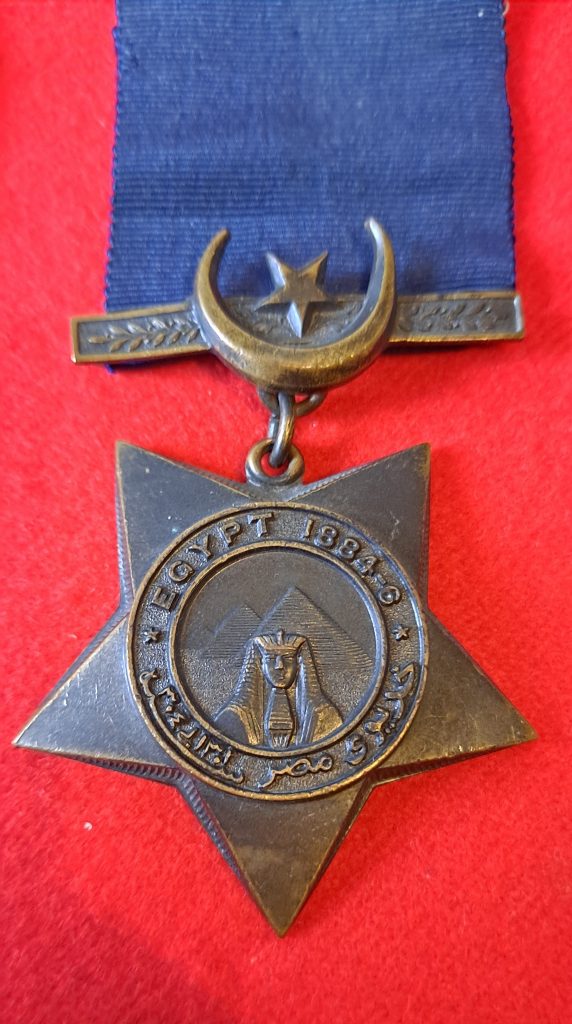 This particular group is extremely important and has strong connections with the raising of the New Zealand Royal Artillery contingent in the Rhodesia Campaign during the Anglo Boer War.