Militaria valuations
How to obtain  Militaria Valuations
Before you invite a Militaria dealer into your home check their credentials.
Do not allow yourself to be bullied or pressured into selling on the spot.
You should be offered and accept no less than 75% of the market value for your items.
Think about your bottom price for your military antiques.
Consider contacting a dealer with a main street store.
Militaria valuations
www.medalbuyers.com gives you the opportunity to get information and personal advising about your collectibles on the spot. You only have to fill out an online form. Our auctioneers make militaria valuations in a total discreet way. You can ask for them without any obligation for selling. If you wish to get a militaria up to date valuation, we are at your service.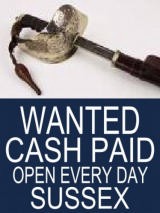 As a customer, you just have to send some photos with a brief description. This is for us to make approximate militaria valuations and outbid for your antiques. We will include guide and a reasonable offer.  This offer will pass all the previous sums you may have experienced.
Militaria valuations: high offers
Militaria valuations can be done throughout two procedures. You can ask it with the free online questionnaire,  but also on the spot. We know what usual collectors, dealers and investment groups are nowadays willing to pay.
We recommend you to ask for a militaria valuation.It will raise the previous offers and  'fair price' from other dealers. Remember, we do not work with middlemen. We offer complete payment even before the shipment of the antiques.
Read more about MilitariaValuations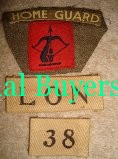 Militaria valuations always maintain the clients' confidentiality and our reputation professionalism. Our decades of experience are the best guarantee for all the customers. They can easily turn their items into cash in a discreet way. This is almost impossible by posting the antiques in ordinary web pages. You need the help and the security of treating with a reliable dealer. For this reason, militaria valuations are the best option. You can compare different offers and verify we outbid for your war antiques.