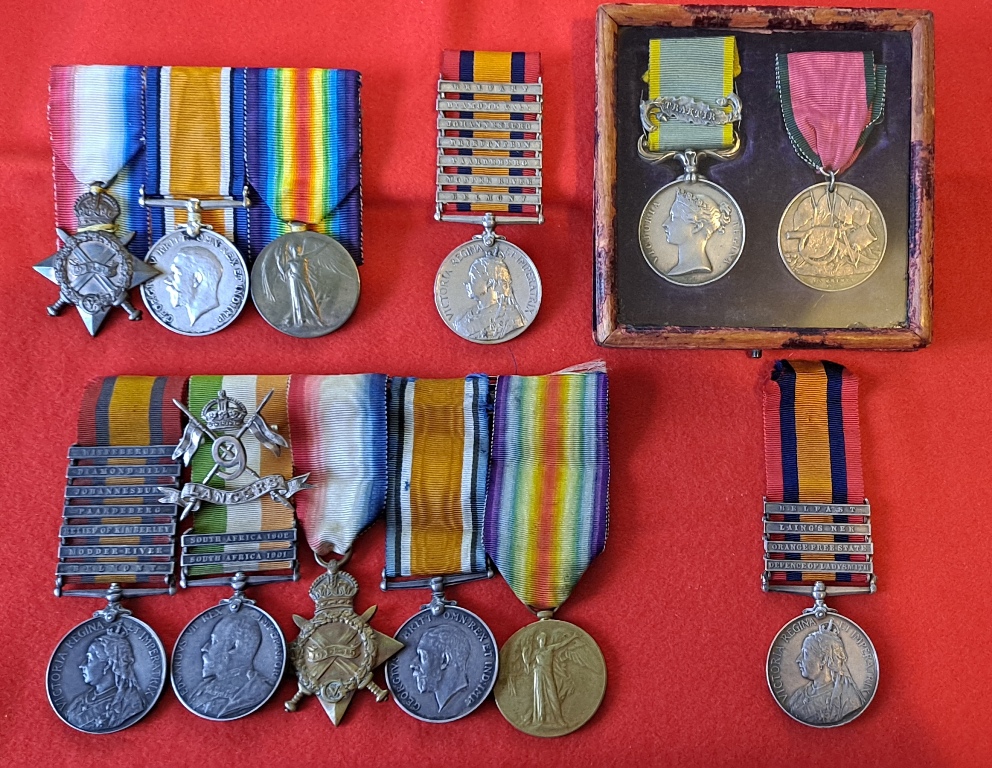 The year has started with some very interesting buys.
The buyer was paid his asking price – quality will always win out! We don't like to mess sellers about and will deal fairly and swiflty.
Selling – fill in your details in the blue boxes and send:
Call 07765 595662
email: jpjbuyer@gmail.com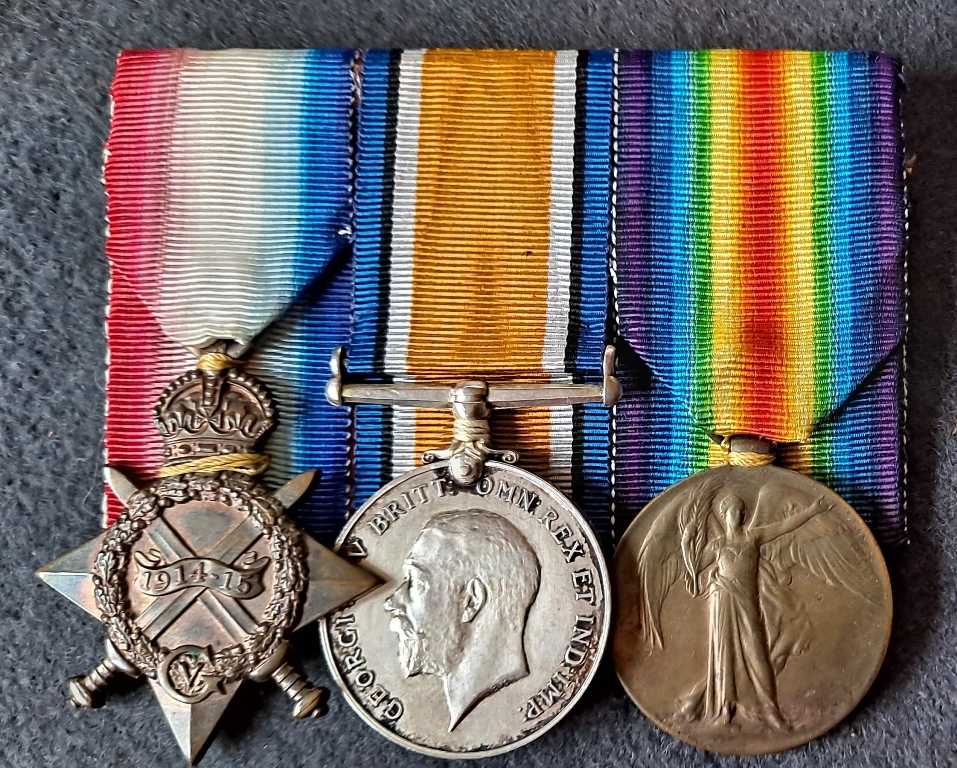 1914/15 Star trio named to 907 SGT. W. H. PERROTT. R.F.C.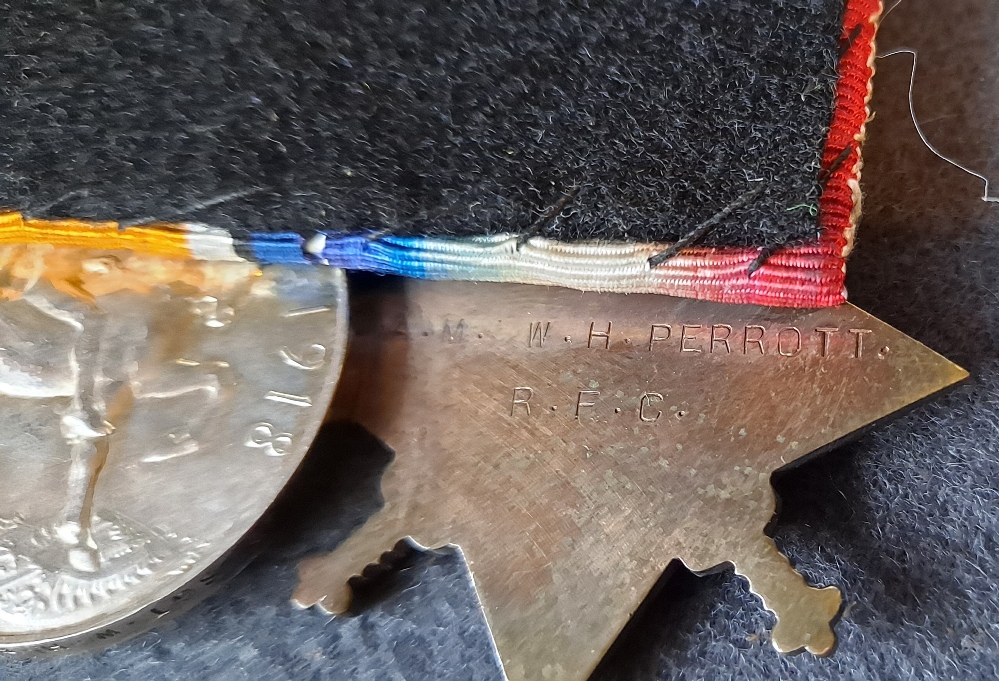 William Henry Perrott was a pre-war member of the Royal Fling Corps. He was an Air_gunner with 5 Squadron
A very fine Anglo-Boer War QSA with the following 7 clasps of BELMONT, MODDER RIVER, PAARDERBERG, DRIEFONTEIN, JOHANNESBURG, DIAMOND HILL AND BELFAST named to:
2310 PTE J. PERRY. SCOTS: GDS: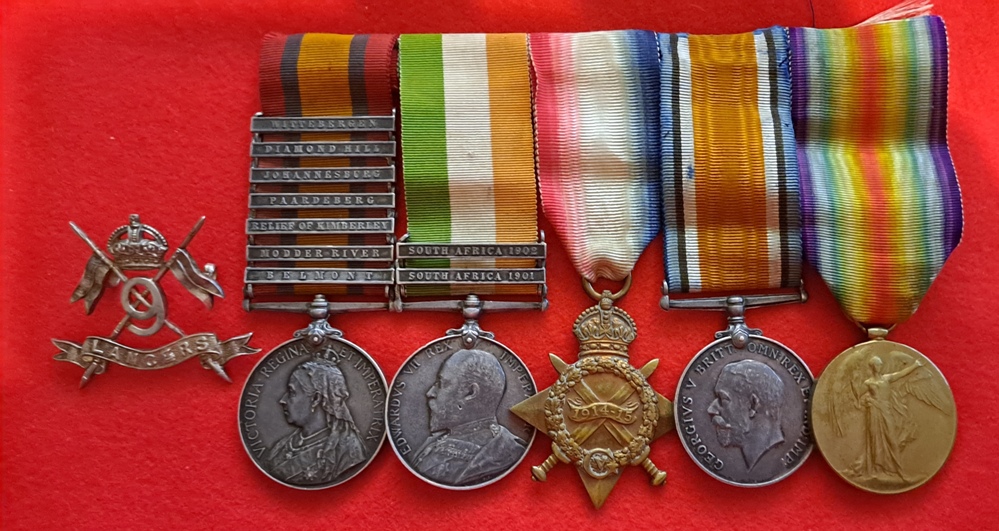 A superb Anglo-Boer War pair and Great War Medal trio consisting of a 9th Lancers Queen's South Africa Medal with BELMONT, MODDER RIVER, RELIEF OF KIMBERLEY, PAARDERBERG, JOHANNESBERG, DIAMOND HILL AND WITTEBERGEN clasps, King's South Africa Medal with 01 and 02 clasps swing mounted together with a Canadian Mounted Rifles Great War 1914/15 Star trio.
A special Queens South Africa Medal, with ghost dates, with Defence of Ladysmith, Orange Free State, Laing's Nek and Belfast clasps.
Named to: 3951 Pte. J. H. Toms. 19 / Hrs.
His papers record that he was Severely wounded at Swartz Kop (Zwart Kopje) 29th December 1900.
Private Toms is Mentioned in Lord Kitchener's Despatch August 8th 1901 – 3951 Lance Corporal J H Toms (promoted Corporal) for covering retirement of a comrade whose horse had been killed on some occasion.
And to round off a very pleasing boxed Crimean War medal pair to a French Voltigeurs with the less common clasp of Traktir.
These will be going to market in the near future. If you are interested in buying – get in touch. Serious offers will be considered.