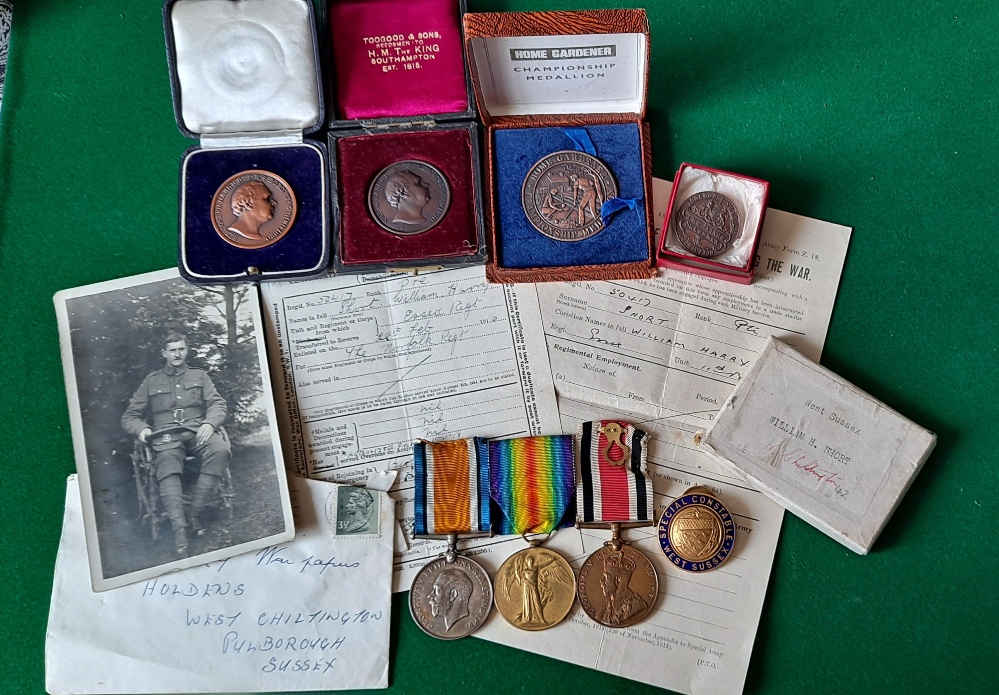 Super medal group came into us this week. Very fair money, immediately paid for a standard group that has so much more of interest. We paid double what had been offered by another dealer and we are confident that we will always pay more.
This interesting soldier became a Special Constable in Sussex and was a renowned and award winning local gardener and exhibitor.
If you have anything like it please call me, Jonathan Godwin, at 07765 595662. We are based in West Sussex and are happy to travel if needs be.