Posted by
admin
on Apr 16, 2021 in
1914-15 star
,
abyssinian war medal
,
Afghanistan Medal
,
boultons medal
,
CAP BADGES
,
china war medal
,
Commonwealth Forces
,
crimea medal
,
davisons medal
,
defence of lucknow medal
,
Egypt Medal
,
Falklands Medal
,
General Service Medal
,
indian mutiny medal
,
Kabul to Kandahar Star
,
Long Service and Good Conduct Medal
,
Medals
,
military general service medal
,
Territorial Efficiency Medal
,
Victorian Campaign Medals
|
0 comments
We have recently bought this superb bundle of medal groups and singles from a collector of mainly Indian Army Units from Queen Victoria's era to Elizabeth II's time.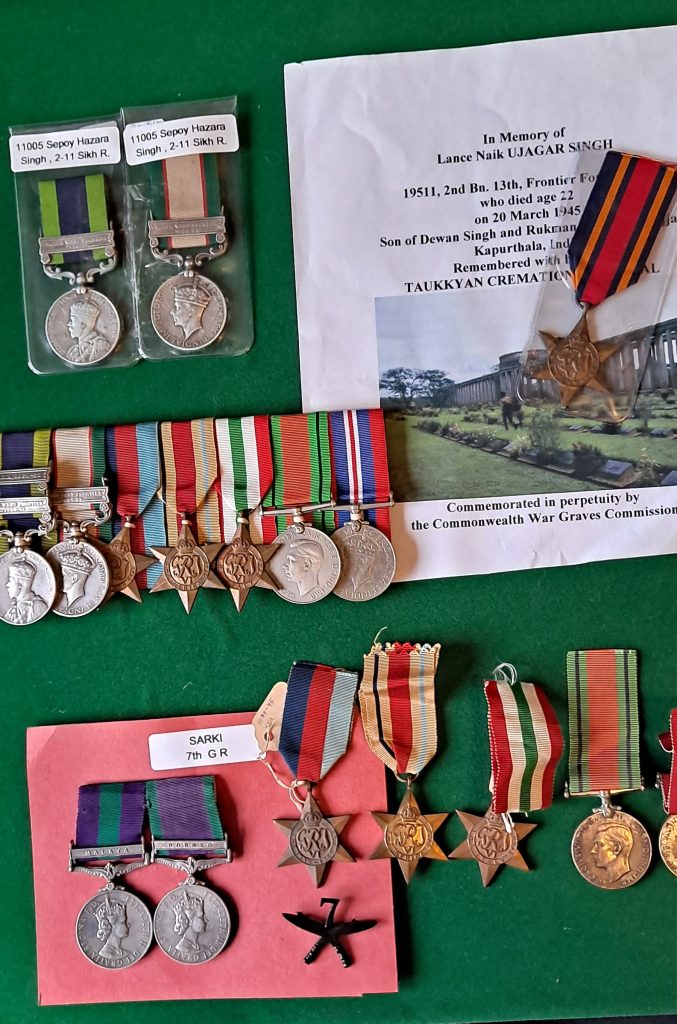 This broad selection includes a WW2 Casualty, A Gurkha medal group and a superb Baluchis group along with 12 single campaign medals
This is exactly the sort of collection we like to buy in.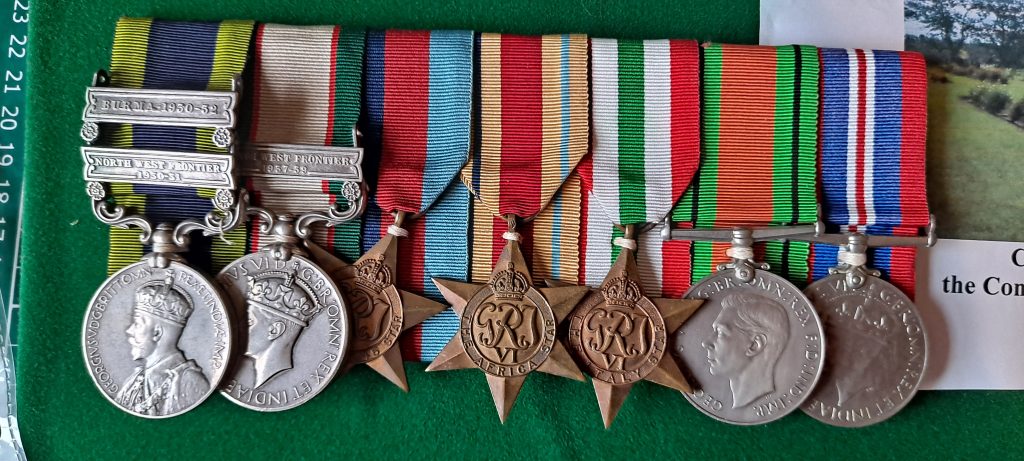 Below – We have a 7th Gurkhas Malaya Borneo General Service medal pair with attributed WW2 medals .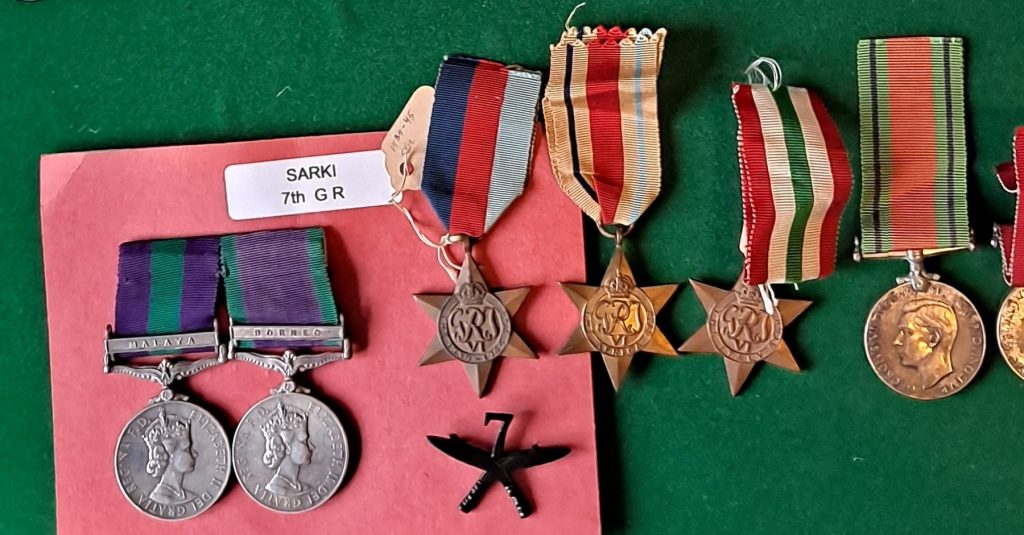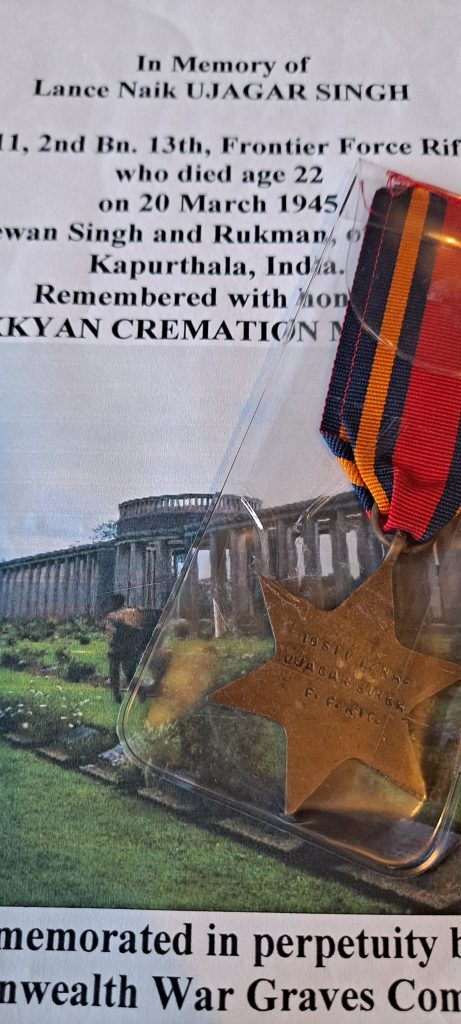 Below is a number of Single Campaign Medals that will soon be on sale at www.medalsandmemorabilia.com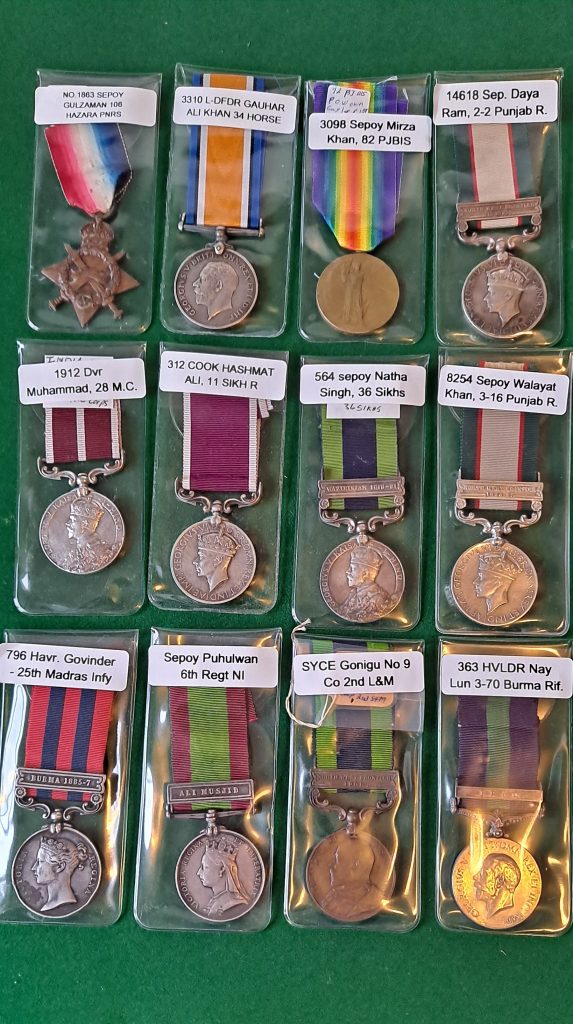 Amongst these is an Indian Meritorious Medal to 1912 DVR MUHAMMAD, 28 MC and an Indian Long Service and Good Conduct Medal to 312 COOK HASHMAT ALI, 11 SIKH R.
We are keen to purchase any medals and are happy to discuss single medals and important group.
CALL 07765 595662 – ask for Jonathan Godwin
EMAIL – jonathangodwinbuyer@gmail.com
Or simply complete the proforma on the front page to send you enquiry.
They will be sold on www.medalandmemorabilia.com