Posted by
admin
on Aug 28, 2019 in
1914-15 star
,
Collar Badges
,
Gallantry Medals
,
General Service Medal
,
greek cross
,
Medal Valuation Service
,
Medals
,
Military Cross
,
Uncategorized
,
War Medal
|
0 comments
Cash was paid for this excellent Greek Macedonia Military Cross Medal Group D.C.L.I.
Superb and unusual triple gallantry medal group to the Duke of Cornwall Light Infantry Officer Percy Ashton who comes from a very well-connected family with renowned Military and 1st Class Cricketing pedigree.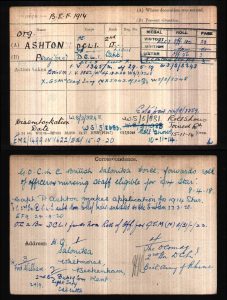 Having been severely wounded in France early in the War, losing an eye, and after a short period of recuperation, he re-joined his Regiment for the Salonica Campaign. He was awarded the Military Cross, the Greek Cross and was also Mentioned in Despatches. His Military Cross was reported in the local press as follow:
Western Morning News – Monday 26th August 1918
WESTCOUNTRY OFFICERS. DECORATION FOR BRAVE DEEDS.
The London Gazette publishes the following records of services for which, previously announced, decorations were conferred: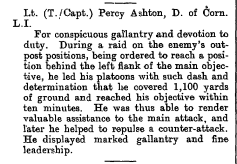 MILITARY CROSS. Lt. (T./Capt.) Percy Ashton, D.C.L.I. During a raid on the enemy's outpost positions, being ordered to reach a position behind the left flank of the main objective, he led his platoons with such dash and determination that he covered 1,100 yards of ground and reached his objective within 10 minutes. He was thus able to render valuable to the main attack, and later helped repulse counterattack. He displayed marked gallantry and fine leadership.
London Gazette – 20th July 1917 – pp 7452– Mentioned in Despatches.
London Gazette – 23rd August 1918 – pp 9906 Military Cross Citation.
London Gazette – 18th July 1919 – pp 9233– Greek Cross award.
Percy Ashton was a very highly thought of Officer of the D.CL.I. and it is probably easiest to sum up his contribution to the Regiment by quoting the THE JOURNAL OF THE DUKE OF CORNWALL'S LIGHT INFANTRY entry announcing his death, as follows:
On Tuesday, September 18th 1934, at Bigbury-on-Sea, there passed on one of those few life's comrades that it is the lot of most to encounter. Captain Percy Ashton M.C. was educated at Winchester. He joined the Regiment from the R.M.C. at the commencement of the War and went out to France to the 1st Battalion in November 1914.
He was unfortunate enough to lose an eye very early on, and from 1915 to the end of the War he served with the 8th Bn. DCLI in Salonika.
After the War he went to India with the 2nd Battalion and was with the Battalion in Mesopotamia, Malta, Plymouth, Dublin, Tidworth, Silesia and Cologne; then a tour of duty at the Depot till ill-health compelled him to go on half-pay.
He has lingered on till now, but his lingering has always been patient and cheery and those of us who have had the few opportunities there have been of seeing him have marvelled at his pluck – the old fighting and indomitable spirit which he showed throughout the War was always present – and I am sure that I am expressing the sentiment of all the Officers, NCOs and Men of the Regiment with whom he came in contact when I say how devoted we were to him and how much we regret his end.
One of the writer's happiest memories of him was just before he conducted a hazardous night raid with his Company. I went to see him making his final preparations and found he and his men had blacked their faces and a more weird-looking lot it would be hard to imagine. "Percy's" charm of manner and exuberance of spirit on this, as on all other occasions made itself felt.
A First-Class cricketer, soccer and hockey player – the loss of an eye did not appear to affect his skill. Proof of this can be found in the fact that he actually played for Essex at cricket in one match with success and would have played more but for ill-health supervening. He was of the greatest assistance to the Regiment and represented his Battalion at Cricket, Hockey and Football. And so at the early age of thirty-nine he has gone.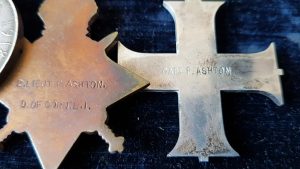 The group consists of the following 6 named medals, mounted on a bar: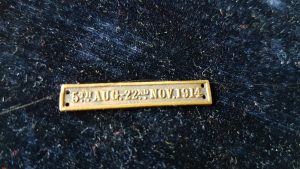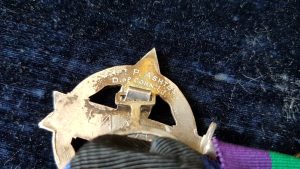 Military Cross (engraved CAPT. P ASHTON), 1914 Star (with loose Clasp) named to 2. LIEUT. P. ASHTON. DUKE Of CORN L. I. British War Medal and Victory Medal (with Oakleaf Emblem) pair both named to CAPT. P. ASHTON, General Service Medal with IRAQ Clasp named to LIEUT. P. ASHTON. and Greek Cross named to the rear to CAPT P ASHTON D.CORN.L.I.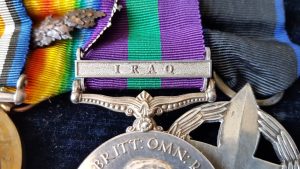 There is also the loose ribbon bar with rosette and Oakleaf Emblem along with the 1914 Clasp as mentioned above issued prior to his award of the GSM.
Furthermore, it is of note and relevance to the high standing of Percy Ashton that there is a stained-glass window dedication to him at St Petroc's Church, Bodmin, Cornwall. The inscription on the window states: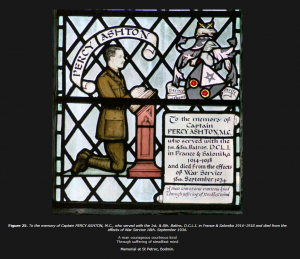 To the memory of Captain Percy Ashton D.C.L.I. M.C. who served with the First and 8th Battalions in France and Salonika 1914-1918 ad died 18th September 1934
"A MAN COURAGEOUS, COURTEOUS, KIND
THROUGH SUFFERING OF CONSTANT MIND"
And of his Grandfather, Major-General Sir John Inglis, KCB, who commanded the Garrison (including the 32nd Regiment) in the Siege of Lucknow 1857.
Percy Ashton was born 27th February 1895 in Calcutta (Kolkata), Bengal, India to Hubert and Victoria (nee INGLIS) Ashton. One of 6 brothers – 2 died at a young age. His remaining 3 brothers are listed below, all 4 were Old Wykehamists, Winchester College educated, Great War Military Cross Winners and prolific sportsmen.
He is commemorated on a family memorial at Freyerning Cemetery, Essex. This memorial also commemorates his mother Victoria Alexandrina and his brother Hubert.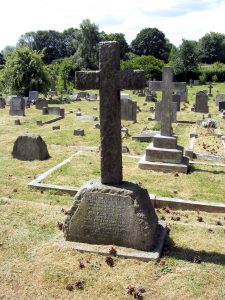 Notable Family Members.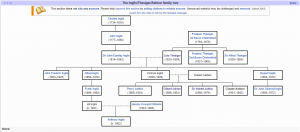 Maternal Grandfather – Sir John Eardley Inglis – 32nd (Cornwall) Regiment of Foot, Defender of Lucknow.
Grandson of – Frederic Thesiger, 1st Baron Chelmsford, British Statesman, Governor General of India
Great Uncle – Frederic Thesiger, 2nd Baron Chelmsford, of Anglo-Zulu war fame.
Uncle – Rupert Edward Inglis, England Rugby International, Church of England rector. Army Chaplain killed during the Battle of the Somme.
Cousin – Air Vice Marshal Francis Frederick Inglis (1899 – 1969) head of RAF Intelligence Staff during the WW2, reporting directly to Winston Churchill.
Brothers:
Hubert M.C. – 1898-1979, MP for Chelmsford, Winchester College, 1st Class Cricketer and Footballer, married Dorothy, Hugh Gaitskell's sister. Chairman of Essex County Cricket Club.
Gilbert M.C. – 1896-1981, Winchester College, 1st Class Cricketer.
Claude M.C. – 1901-1942, Winchester College, 1st Class Cricketer and Footballer, Killed WW2 RAF training accident
Research shows that in the 1901 Census he is living with his Grand-Mother at Rectory Road, Beckenham, Kent – Julia Thesiger (Julia Selina, Lady Inglis). She was by this time the widow of Sir John Eardley Inglis. Julia Selina, Lady Inglis (19 April 1833 – 3 February 1904) was the daughter of Frederic Thesiger, 1st Baron Chelmsford, and wife of Major-General Sir John Eardley Inglis, who commanded the British troops at the Siege of Lucknow in 1857. She kept a diary of her life during the siege which was published as The Siege of Lucknow: a Diary.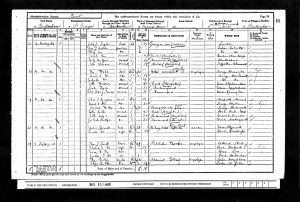 Her father was Frederic Thesiger (1794–1878), a lawyer who later became a Member of Parliament, serving as Attorney-General under Robert Peel and as Lord Chancellor under Lord Derby and was created the first Baron Chelmsford.
Her mother was Anna Maria Tinling (1799–1875), daughter of William Tinling and Frances Peirson and niece of Major Francis Peirson (1757–1781), who was killed in the defence of Jersey during an attempted French invasion on 6 January 1781.
Her elder brother, Frederic (1827–1905) succeeded their father as 2nd Baron Chelmsford and led the British forces in the battles at Isandlwana and Ulundi during the Anglo-Zulu War of 1879.
This lot comes with correspondence from Essex County Cricket Club which confirms that Percy played one match for Essex in 1924. He was a right-arm fast medium bowler and the one match was against Middlesex at Leyton. He scored 31 and 21 runs and took one wicket for 55 runs.